For centuries, a polished and professional look has been achieved by keeping hair neat, tidy, and out of the face. So whether you're looking to land your dream job or need to have a timelessly-chic hairstyle on hand for special occasions, introducing comb over styles into your routine should be at the top of your list! Comb overs are no longer reserved exclusively for men –women everywhere are rocking this classy hairdo in subtle yet stylish ways that provide an undeniably sophisticated look perfect for any situation. Keep reading to find the best trendy comb over hairstyles that will help you feel beautiful without sacrificing any fashion points.
How to style a comb over hairstyle for women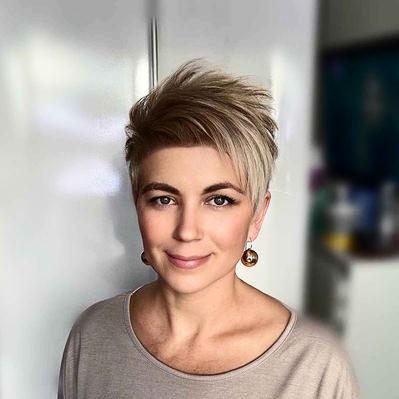 Several styling techniques should be used for women who want to style a comb over a hairstyle. First, it's important to determine what type of hairstyle you are looking for – whether it is one with layers or one that is more structured and angular in shape. Once this decision has been made, use a round brush when blow-drying your hair to create volume and lift at the roots. To finish off the look, use a flat iron to smooth out any frizz or flyaways, and then use your fingers to comb through the strands. If desired, add some light product, such as mousse or hairspray, for added definition and hold. With just a few simple steps, you can easily achieve a classic comb over look that is perfect for any occasion.
Once the look is complete, maintain it with regular trims and conditioning treatments. This will help ensure your style stays looking its best while also keeping split ends and frizz at bay. Finally, brush or comb through your hair daily to keep it looking neat and tidy all day long. With these tips in mind, you can easily create a timeless combover hairstyle that is both stylish and flattering.
Easy and elegant hairstyles for women with comb overs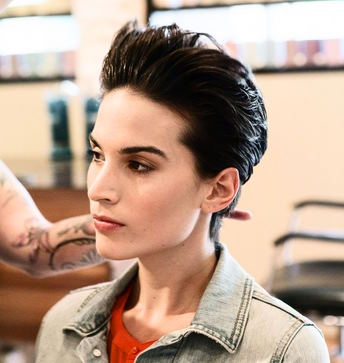 Comb overs can be a great way to create an easy and elegant hairstyle for women. The best part about combing over your hair is that it gives you the freedom to achieve different looks on any given day. You can go from sleek and polished to tousled and wavy with just a few simple steps.
To get this classic look, brush your hair so it lies flat against your head. Then use a fine-toothed comb or brush to divide your hair into sections as you gently pull it away from your face. Starting at the front of each section, begin combing the hair in one direction until you reach the end of the strand. When using longer strands of hair, hold the end of the strand with your fingers as you comb.
Once you've combed all of your hair into place, use a styling product such as mousse or gel to help keep the look in place. Then, to give the style more body, add a bit of volume at the roots by using either a blow dryer or a curling iron. Finally, finish off the look by spraying some hairspray onto your hair to keep everything in place throughout the day.
With just a few simple steps, you can achieve an elegant and timeless hairstyle that is perfect for any occasion. Comb overs are great way to create an easy and stylish look without breaking out too many tools. With a bit of practice and the right products, you can create a look that will turn heads wherever you go.