Accessorizing your look is a great way to take any outfit up a notch and make it uniquely yours. One of the accessories you should consider when assembling an ensemble? Earrings. When paired with the right hairstyle, earrings can highlight facial features and complete your look – but choosing the right pair for different hairstyles can sometimes be tricky. If you're wondering how to choose earrings that perfectly complement your hairstyle, we've got some tips! Keep reading to learn more about finding the perfect accessory for any occasion.
Ways to style your hair according to your earrings
When styling your hair for an outfit, you should consider how well it complements the earrings you're wearing. Earrings are often a statement piece and can help set off your overall look. Here are some ways to style your hair according to what kind of earrings you have on: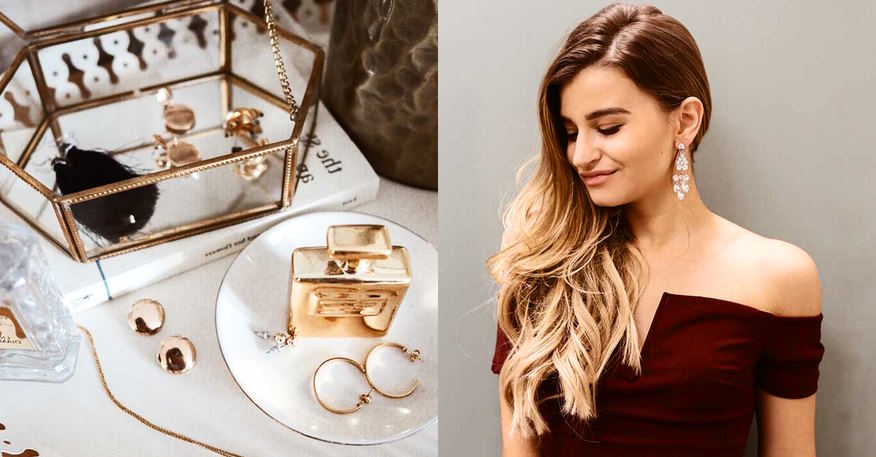 If you're wearing bold, colorful statement earrings, choose a simple hairstyle such as a sleek ponytail or low bun. This will allow the focus to be on the earrings without taking away from their impact.
For smaller studs or delicate hoops, try something with more volume, like beachy waves or soft curls. Adding texture will add dimension to your look and make the earrings stand out.
If you're wearing a set of simple pearl or diamond studs, consider an updo such as a messy bun or French twist. This will help draw attention to your jewelry and create a more formal look.
For statement earrings with dangling elements, try a topknot or half up/half down style. These styles keep the hair away from the face and allow your earrings to move freely when you turn your head, creating interest and movement in your overall look.
No matter what kind of earrings you choose to wear, there is sure to be an ideal hairstyle that can complement it perfectly! With these tips in mind, it's easier than ever to create a stylish look that showcases your earrings in the best way possible.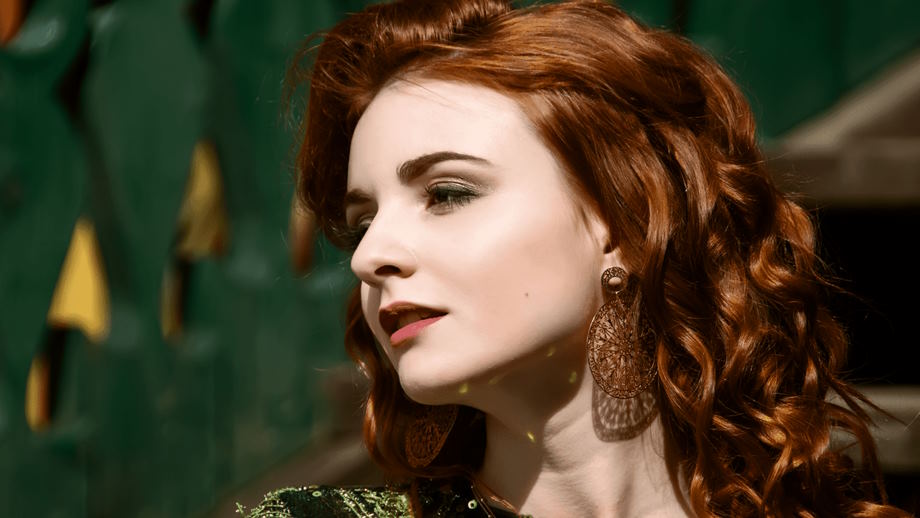 Earrings that will elevate any hairstyle
Stud earrings are typically small and simple, but they come in various designs and materials, so you can find something that suits your style perfectly! From subtle diamond solitaires to colorful crystal-studded pieces, a stud earring design will capture your heart. When it comes to styling with studs, don't be afraid to mix and match textures: wear silver hoops with gold studs for a unique statement look or pair rose gold balls with simple sterling silver dots for an eye-catching combination. No matter which way you decide to go, the versatility of stud earrings allows them to transition easily from day wear to eveningwear – all you need to do is switch up the accessories you pair them with! When wearing studs, let them be the star of your look by pairing them with simpler pieces such as a classic white shirt or a solid color dress. And don't forget: no matter what hairstyle you choose, stud earrings will always take it to the next level!